Calhoun, GA, USA, January 27th, 2022 – CFL Flooring (Creative Flooring Solutions), a pioneer in manufacturing value-added flooring products, today announced that the United States Patent and Trademark Office has granted patents related to its acoustic multilayer flooring products, further strengthening the Company's intellectual property portfolio. CFL also holds similar patents in Europe and in other countries around the world.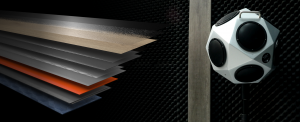 The granted patents cover the structure of CFL's acoustic flooring products that offer a solution to one of the bigger challenges in flooring, sound. These products are designed to significantly reduce generated, reflected, or transmitted impact sounds, leading to a performance up to 6x more sound absorbing than standard 5mm SPC with 1mm cork underlay.

The products concerned are commercialized as NovoCore Q in North America and Firmfit Silent in Europe.
"As a leading flooring innovator in the industry we strive to improve the acoustic performance of the products on the market. It is with great pride that we have now found solutions for customer needs for improved sound reducing flooring products" said Thomas Baert, Owner and President of CFL. "This innovation confirms our drive to bring value-added products to the market away from standard commoditized products. Our industry benefits when healthy margins can be obtained throughout the whole supply chain and we are excited to bring these first to market proprietary products to our loyal customer base," he added.